27 Jul

Feedbacks about training the new trainers sessions in France

In the current context of the Covid 19 pandemic and given the delay in recruiting new trainers due to the high competition on energy trainings, French partners have carried out their training sessions remotely from the 04th to the 07th of May 2020.
French Induce partners managed to train 11 new trainers in the INDUCE methodology and all its particularities. They had recruited technical consultants, teachers, project managers… and had split the training into 4 sessions to guarantee the quality of the remote discussions.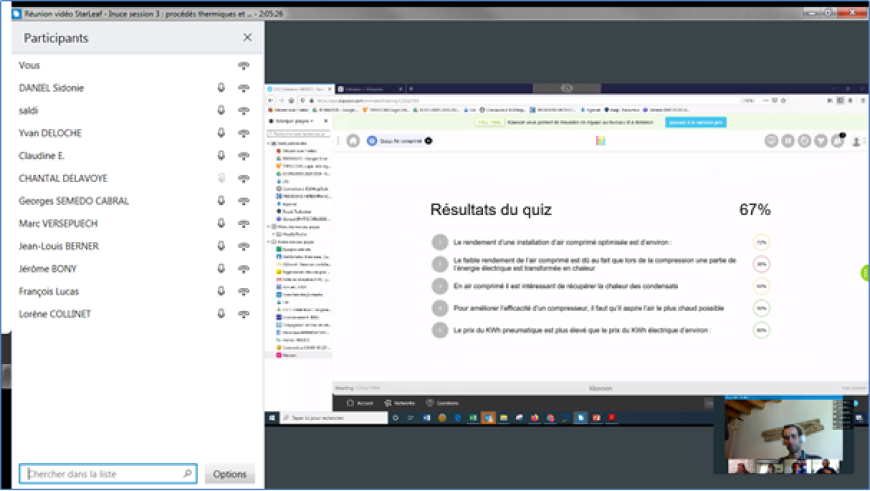 During the duplication of the methodology, they presented the platform that interested all the participants who gave feedbacks for the improvement of the content. The objective of the teachers trained to INDUCE methodology is to duplicate it within their groups of students having a technical background. The consultants were also interested in this new approach and would like to replicate it in companies.
At the end of the training, the trainer animated a brainstorming on what is missing on the INDUCE platform. Among the things that come out:
– New trainers are thankful to have access to several presentations, but without comments or presenter's explanation, it is hard to familiarize with the content;
– Several information exist on electricity, thermal, compressed air … but no materials on water while in food industry water is a high level consumption and quite often strongly linked to energy consumption;
– New trainers would like to have more energy guides for each sector.